​
Expand all
Prof. Azar Gat - Program Head
 ​  Prof. Azar Gat
  Prof. Gat took his doctorate from the University of Oxford. He has been an Alexander von Humboldt Fellow in Germany (three times: Freiburg, Munich, Constance), a Fulbright Fellow in the USA (Yale), a British Council Scholar in Britain (Oxford), a Visiting Fellow at        the Mershon Center, The Ohio State University, the Goldman Visiting Israeli Professor at Georgetown, and the Koret distinguished Israeli Fellow at the Hoover Institute, Stanford.
  He was twice Chair of the Department of Political Science at Tel Aviv University (1999-2003, 2009-2013), and is the founder and head of the Executive Master's Program in Diplomacy and Security and the International MA in Security and Diplomacy at Tel Aviv. He is the    incumbent of the Ezer Weitzman Chair for National Security.
Prof. Tal Sadeh
Prof. Tal Sadeh is currently an assistant professor at the Department of Political Science in Tel-Aviv University. Earlier he was the Postdoctoral Fellow of the Leonard Davis Institute for International Relations at the Hebrew University of Jerusalem and a postdoctoral fellow at the Watson Institute for International Studies at Brown University. Prof. Sadeh held various academic teaching positions in recent years and earned experience also as an economist and a foreign exchange dealer. Prof. Sadeh has a Masters degree in Economics and completed his PhD in International Relations at the Hebrew University of Jerusalem. He specializes in European integration and in International Political Economy. The title of his dissertation was: Reinterpreting Money in Europe – A Dynamic Theory of Regimes. Currently Dr. Sadeh's research agenda focuses on the domestic politics of exchange rates. He is a member of the European Union Studies Association, The Israeli Association of International Studies and the Israeli Association for the Study of European Integration.
 Prof. Robbie Sabel
Ambassador Robbie Sabel, PhD is Visiting Professor of International Law at the Faculty of Law and at the Department of International Relations of the Hebrew University, Jerusalem. He is a former Counselor for Political Affairs at the Israel Embassy, Washington, and later served as the Legal Adviser to the Israel Ministry of Foreign Affairs and Deputy Director General for Arms Control and Disarmament of the Ministry. Ambassador Sabel was Senior Visiting Scholar at George Washington University, a member of the Israel delegation to the UN General Assembly, to the Peace Talks with Egypt and Jordan and to the post Madrid talks with the Palestinians. International Law and the Arab-Israeli Conflict (Cambridge University Press 2022).
Dr. Jeppe Plenge Trautner
Dr. Jeppe Plenge Trautner
Dr. Jeppe Plenge Trautner is an Associate Professsor with the Royal Danish Defence College. He entered the Danish Army in 1987 and its Reserves in 1989, served with the UN in Kashmir 1992-94, and headed the Department of Defence Management at the Baltic Defence College 1998-2001. A political scientist with a war studies approach he has travelled extensively in various conflict zones. Doing his Phd at Aalborg University, Denmark, he lectured on European security and defence policies there and as visiting professor at the College of Europe in Bruges. Now a Major (Res.) and commanding officer serving with the Danish Air Force and lecturing at various universities and defence instituions, his primary research interest is politico-military interrelations.
 
I am associate professor of Political Science at Tel Aviv University. I have been a member of the Global Young Academy since 2019 and of the Scientific Council of the Blavatnik Interdisciplinary Cyber Research Center and the Center for the Study of the United States at Tel Aviv University with the Fulbright Program. I was Chairperson of the Israel Young Academy from 2018-2019 and co-chaired the Israeli Cyber Forum at Columbia University, while teaching political science at Columbia from 2016-18.
My broad research interests are in Comparative and American Politics, Politics of Sexuality and Gender, Judicial politics, pandemics and politics, and Cyber Security. My scholarship has appeared in over 35 peer reviewed publications such as Regulation & Governance, Political Behavior, World Development, Demography, Public Administration, Journal of Public Policy, Comparative Political Studies, The Law & Society Review, Journal of Empirical Legal Studies, Political Studies, Judicature, and the Justice System Journal, among others. My third scholarly book was published with Cambridge in 2019 and focused on the Production of Reproductive Rights. My book about agenda setting on the Supreme Court of the United States was published in 2014 with Palgrave-MacMillan and my book about sexual minority rights in a comparative perspective was published with SUNY Press in 2016. My popular nonfiction book about Israeli parents in America was published in Hebrew in 2010 and was broadly covered by the media.
I am recipient of several grants and fellowships. In 2018, with colleagues from across the TAU campus, I co-lead a multidisciplinary team at Tel Aviv University to win a grant of 1 Million New Israeli Shekels for 3 years from the US State Department and the Fulbright Program to found a new Center for the Study of the United States at Tel Aviv. In addition, I won the Marie Curie Grant, a Fulbright Doctoral Fellowship and the National Science Foundation Dissertation Improvement Grant. My work has been presented at the annual meetings of the American, European, Midwest, Southern and Western Political Science Associations and I have been invited to give talks in China, India, Norway and the United States. I have teaching experience at the graduate and undergraduate levels at Columbia University of New York, Tel Aviv University, Stony Brook University, SUNY Albany, Southwest University (Chongqing 西南大学) and the Open University.
I appear as expert commentator on WKGO San Francisco, Israeli TV Channels 11, 12 & 13, Christian Science Monitor, Haaretz.com (English), ynet.co.il, Haaretz newspaper, Galatz Israeli Radio and Knesset TV Channel. Likewise, I am regularly engaged in community service on and off campus including giving talks to the general public, advising government and NGOs, being invited to give a commencement speech, and volunteering with individuals with disabilities. Prior to my academic career, I had been the founder and director of several social programs for youth of underprivileged background, including at Dor Shalom (Generation for Peace) and the Summer Youth University, and had had advanced training in clinical psychology.
Select publications:
Books
Articles
Colonel (Ret.) Miri Eisin
Colonel (Ret.) Miri Eisin
Miri Eisin served in the Israeli intelligence community and retired from active duty at the rank of full colonel in 2004. Over her twenty year career in the military she served as the deputy head of the combat intelligence corps, the personal assistant to the director of Military intelligence and as the intelligence officer in combat units and research departments. After retiring from the military Miri served as the Israeli Prime Minister's international media advisor from the second Lebanon war until the end of 2007.
Major General (ret.) Giora Eiland
 Dr. Eran Lerman 
 Deputy National Security Adviser for Foreign Policy and International Affairs at the Prime Minister's Office, 2009-2015. Represented the American Jewish Committee as the Director, Israel and Middle  East Office, 2001-2009. Served in the IDF Directorate of Military Intelligence – Analysis and Production Division (Hativat ha-Mehkar) in senior analytical posts, 1990-2001; retired at the rank of  Colonel.
 Granted a Ph.D. by the London School of Economics and Political Science (University of London) in October 1982 for a dissertation on  "The Egyptian Question, 1942-1947: The Deterioration of Britain's Position in Egypt, al-Alamein to the U.N. Debate of 1947", under the supervision of Prof. Elie Kedourie. Wexner Program Fellow (mid-career MPA at the Kennedy School of Government at Harvard), 1995-1996. Graduated Summa cum Laude from Tel Aviv University in 1979, in the Departments of Modern Middle Eastern History and General History. Taught in Haifa University's Department of Political Science, 1989-1990, as a recipient of the Alon Grant. 
Dr. Emmanuel Navon
Dr. Emmanuel Navon is an International Relations expert who teaches at Tel-Aviv University and at the Herzliya Interdisciplinary Center. He is a Senior Fellow at the Kohelet Policy forum, a Jerusalem-based conservative-libertarian think tank, and a Senior Analyst for I24News, an Israel-based international TV channel.
Navon has been acclaimed as "the new voice of Israel" for his sharp writing, public speaking, and TV interviews. He has authored three books and dozens of articles that have appeared in prestigious journals such as the Review of International Studies and the Israel Journal of Foreign Affairs, and in world-class newspapers such as Le Monde and Newsweek. A sought-after public speaker, he has addressed the American Enterprise Institute, AIPAC, the Jewish Federations of North America, as well as leading universities such as Georgetown, Columbia, and HEC Montreal. Navon is a frequent guest for American, French, and Israeli media, and he has appeared on Voice of America, on France 24, and on the Knesset Channel.
   Dr. Uriel Abulof
  Dr. Uriel Abulof is a Senior Lecturer (US rank Associate Professor) of Politics at Tel-Aviv University and a research fellow at Princeton University's LISD / Woodrow Wilson School and at the Truman Institute for the Advancement of Peace. His books include The     Mortality and Morality of Nations (Cambridge University Press, 2015) and Living on the Edge: The Existential Uncertainty of Zionism (Haifa University Press, 2015), which received Israel's best academic book award (Bahat Prize). He is also the co-editor of Self- Determination: A Double-Edged Concept (Routledge, 2016). Abulof is the recipient of the 2016 Young Scholar Award in Israel Studies. He studies political legitimation, existentialism, social movements, nationalism and ethnic conflicts. His articles have appeared in journals such as International Studies Quarterly, International Political Sociology, Nations and Nationalism, British Journal of Sociology, European Journal of International Relations, Ethnic and Racial Studies and International Politics.
Dr. Hilla Dotan 
Dr. Hilla Dotan is member of the Recanati/Coller School of Management and the Faculty of Social Sciences at Tel-Aviv University. Dr. Dotan specializes in business, international and diplomatic Negotiations and teaches International Negotiations in the Diplomacy and Security Program for Executives, and Advanced Negotiations in the Mediation and Conflict Resolution program at Tel-Aviv University, training top leaders, diplomats, mediators and expatriates how to master complex global negotiations. Moreover, she teaches business negotiations and Relationship Building in the Full-Time MBA, International MBA and Special MBA program for Physicians. Dr. Dotan received her Ph.D. Degree in Management from the UCLA Anderson School, CA, USA and her B.A. degree in Economics and Psychology from the University of Utrecht in the Netherlands. Dr. Dotan has been awarded The Recanati "Best Faculty Teaching Award" five times: in 2011, 2013, 2014, 2015, 2016.
Dr. Dotan's research focuses on informal relationships at work (e.g. workplace friendships) and their effects on various organizational outcomes including job performance, motivation, loyalty, organizational commitment, and absenteeism. Her research and its implications provide managers not only a better understanding of the internal informal dynamics of their organization but practical tools of how to improve these for both employees and the organization. Dr. Dotan has been awarded international best paper awards for her research and is also the recipient of prestigious grants and fellowships such as The USA Gladys M. Byram Fellowship and the Israeli Ministry of absorption Grant. Her research has been published in international academic journals as well as appeared in various media outlets including The Economist, The Jewish Weekly, The Marker, The Jerusalem Post, Haa'retz, Calcalist, and the German Newspaper WIWO. Her recent research on Women, Negotiations and Friendships appeared in the 2017 Forbes Magazine, The Cosmopolitan and the Danish Business Newspaper.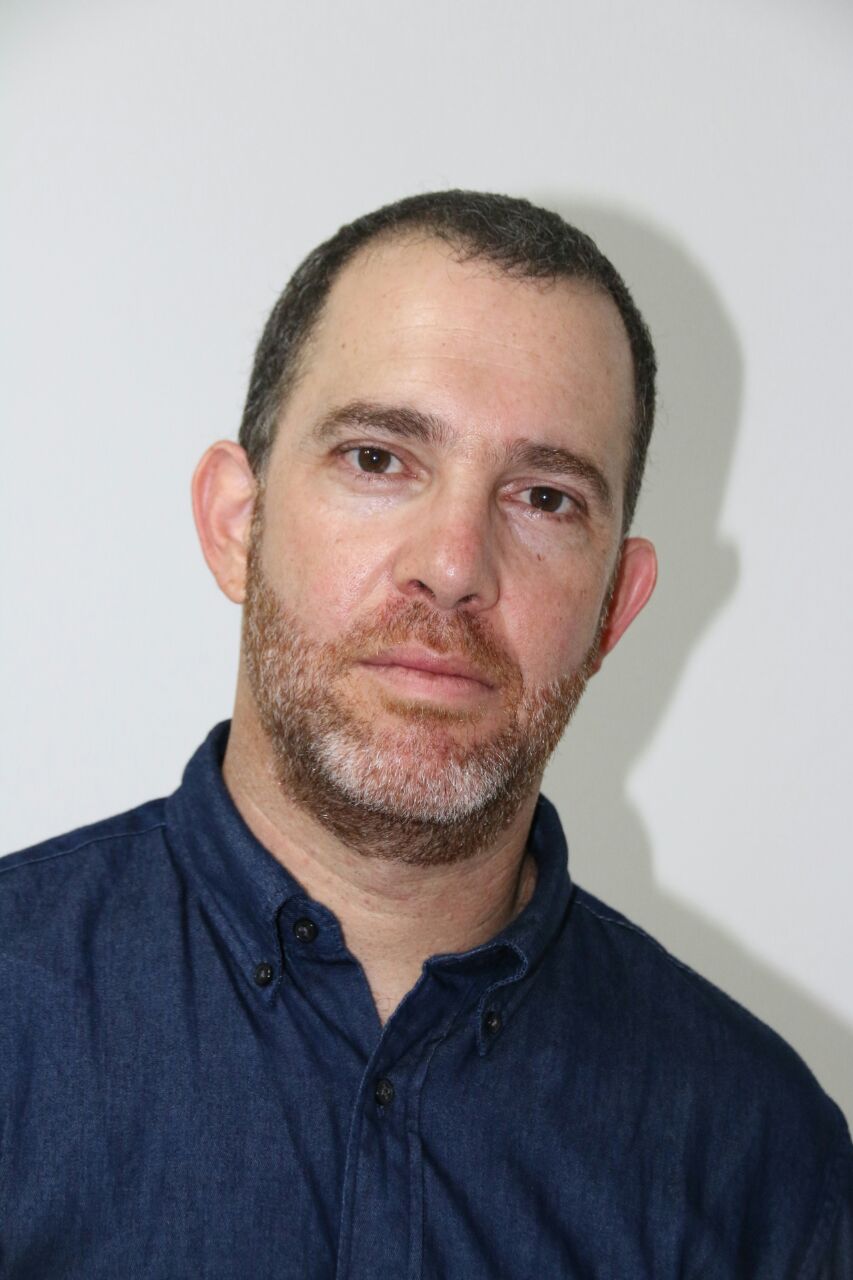 Dr. Amit Sheniak is the Cyber-security policy coordinator of the Israel's Ministry of Defense Political-Military Directorate and a consultant to Israel's National Cyber Directorate (INCD). During the past decade he has served as a chief policy advisor and strategy analyst in various capacities at Israel's parliament, the Ministry of Defense and the Israeli Defense Forces (IDF).
Dr. Sheniak holds a PhD in political science from the Hebrew University of Jerusalem and a post-doc from Harvard University's Program for Science, Technology and Society (STS) in the Kennedy School of Government.
His research focuses on the social and political context of cybersecurity policy formation and its effect on international order, sovereignty, legitimacy and nationalism in democratic and non-democratic states. 
Dr. Tomer Fadlon is an International Relations expert. His PhD thesis, titled "Bombing Civilians in Symmetric Wars," focused on the decision-making process that ultimately leads to the bombing of civilians. Tomer is a Neubauer Research Associate at the Institute for National Security Studies (INSS), where he specializes in the political economy of the Middle East.
Brig. Gen (ret.) Itai Brun
Brigadier General (Ret.) Itai Brun is the Deputy Director for Research and Analysis at the Institute for National Security Studies (INSS). In his last position in the IDF he served as the head of Israel Defense Intelligence (IDI) Analysis Division (2011-2015). Prior to this position, he was the head of the Analysis Department in the Israeli Air Force Intelligence and the first director of the IDF's DADO Center for Interdisciplinary Military Studies.
Itai is a lawyer by training. His academic background includes Law and Political Science. He earned his LL.B Degree (Law studies) from Haifa University (cum laude) and a Master's Degree in Political Science (Diplomacy and Security Studies) from Tel-Aviv University (cum laude). Brun is teaching courses on intelligence and national security at the Tel-Aviv University, the Interdisciplinary Center Herzliya and the Haifa University.
Brigadier General (Ret.) Itai Brun published a series of articles on intelligence, air power and military doctrine. His book Intelligence Analysis - Understanding Reality in time of Dramatic Changes was published in 2021 (Hebrew updated edition) and in 2018 (updated English version) by the Israel Intelligence Heritage and Commemoration Center (IICC). He is the co-author (with Itamar Rabinovich) of the book Israel Facing a New Middle East: In Search of a National Security Strategy (2017), published by the Hoover Institution Press.
Course description:
Intelligence organizations dealing with the Middle East have been challenged, over the last several years, by a complex and rapidly changing environment, which in the opinion of many, can only be defined as unprecedented. The seminar "Intelligence - Challenges in an Era of Dramatic Changes" focuses on the essence of intelligence, its part in the decision-making process and the way it copes with the changes in the strategic and operational environment. The seminar will deal with existing definitions for intelligence, the different approaches to intelligence, the relations of intelligence with decision makers, the phenomena of surprise, the analysis methodology, and the role of intelligence in war (and in other types of conflict). In addition, the seminar will examine the implications of the information revolution and the development of the cyber dimension on intelligence.
Dr. Jori Breslawski's research lies at the intersection of international relations and comparative politics, and primarily engages with topics of governance by non-state armed groups and aid in conflict. Her research uses a mix of quantitative and qualitative methods to investigate a wide array of questions in political violence, leveraging survey experiments, interviews, and statistical analysis. Jori received her Ph.D. in Political Science from the University of Maryland, College Park, and her B.A. in Psychology & French from SUNY Buffalo. Prior to joining TAU, she was a postdoctoral fellow at the Watson Institute for International & Public Affairs at Brown University and an affiliated fellow at the Center for Human Rights and Humanitarian studies.
I am a political economist studying developing countries, with a substantive focus on state capacity and social networks, a methodological focus on field experiments, and a regional focus on sub-Saharan Africa and Latin America. I study how informal institutions affect the prospects and implementation of programmatic reform. A first stream of my research studies the foundations of state-building in low-capacity settings using field-experimental methods. Drawing on fieldwork in a large city in the Democratic Republic of Congo, these projects document how participation in informal institutions shapes the adoption of land property rights and how local elites can collaborate with governments to boost essential state functions. A second set of projects examines the political effects of family networks in various contexts, from promoting electoral accountability to facilitating political action within firms. My work has been published in the American Political Science Review, the American Economic Review, and World Development.
Major General (ret.) Giora Eiland
Major General (ret.) Giora Eiland, former Head of Israel's National Security Council (NSC), has had an illustrious career in the Israel Defense Forces (IDF). Before his role in the NSC, he held key positions within the IDF, serving as Head of the Operations Directorate (J3) and later as Head of the Planning Directorate (J5). During his tenure as head of the NSC, Eiland played a central role in Israel's significant strategic decision-making processes, positioning him at the highest level of security both within Israel and on the international stage. Currently, he is a senior consultant and a frequent commentator in the media on national security and strategic affairs.
Sign Up Here for Our E-brochure